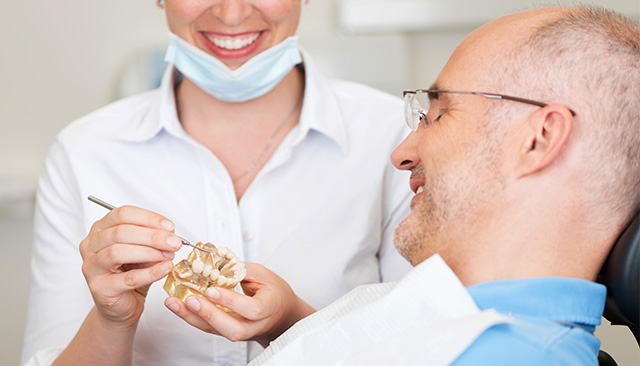 With Affordable Dental Plan, you can save between 10 to 55% on every dental treatment at participating dentists.  All you have to do is pay a once off annual fee of $100, and you can start saving immediately. With no waiting periods or exclusions on treatments, ADP is a plan created to help patients save money. The next time you visit your dentist, you'll save. No matter the treatment required, you can enjoy a massive discount, every time.
Next time you need a check-up, clean, and fluoride treatment, you'll save a total of $100 – and just like that you've made your money back! And did we mention that those savings can be enjoyed without private health! That's $35 off your check-up, $35 off your clean, and $30 off your fluoride treatment. All you pay is $110, and you can enjoy the peace of mind that comes with knowing you've looked after your dental health.
Going to the dentist and finding out you need a filling can be a stressful experience – not just because of the drilling and the poking and prodding, but because fillings can be hard on your pocket. You'll save up to $40 off your first filling without private health care.
If your teeth are looking a little yellow, with ADP, you'll get 50% off in-chair teeth whitening treatments! That's a massive saving – especially because private health doesn't cover whitening.
ADP is a great option for patients with or without private health – you'll save money, either way.  Visiting the dentist can now be a stress-free experience, when you know you're covered by ADP. For more on how much you'll save, visit our Plans and Pricing page